So you are thinking of buying a camper? Why not? After all, what better way is there to enjoy the great outdoors with the family? Just imagine all of those amazing places you'll get to visit and the experiences you and your family will have. Think of the memories you will treasure for the rest of your days.
But hold on just a second. Is buying your camper the best way to go? Is spending $20,000, or $30,000 or more to purchase your camper the best option?
Think about it. Realistically, how much time each year are you going to be on holidays? And how many of those holidays are you going to spend in your camper? Does it really make a whole of sense to tie up that much money?
Have you thought about hiring a camper instead of buying a camper?
Let's look at 10 reasons why hiring a camper might be a better option for you than buying one.
Reason 1
You are not going to have to spend thousands of dollars up front. Even a good second hand camper can set you back at least $20,000! That's a heck of a lot of money to have tied up in a vehicle that you may only use for a few weeks out of the year. Think what better use you could make of that money. What about taking that $20,000 and paying it off your mortgage? What about putting it towards an investment property or other investment opportunity? Or putting it towards your kid's education – I'm sure you get the picture.
Reason 2
By hiring a camper, you get to choose what camper you want for any particular holiday. For example, what if one year you want to take the entire family to the outback? So maybe you decide to hire a tough 'off road' camper with air conditioning and perhaps a shower and toilet.
The next year you decide to spend a few weeks by the beach in a caravan park. So no need for an off road camper, but perhaps you like the idea of a little more spaciousness – after all, you are not going to be doing a whole lot of driving, so being able to 'spread out' a little may be rather appealing.
The following year, one of your kids won't be holidaying with you. Indeed, maybe it's just you and your spouse. So you can downsize or maybe try something entirely different. Maybe something that is much quicker and easier to put up than the larger camper you had last year or the year before. In other words, hiring your camper gives you unlimited flexibility of choice.
Reason 3
By hiring a camper you avoid all of those pesky annual expenses that are inevitable when owning your own camper. Expenses such as registration, insurance, repairs and servicing. These costs alone can run into many hundreds of dollars – and that's every year whether you use your camper or not.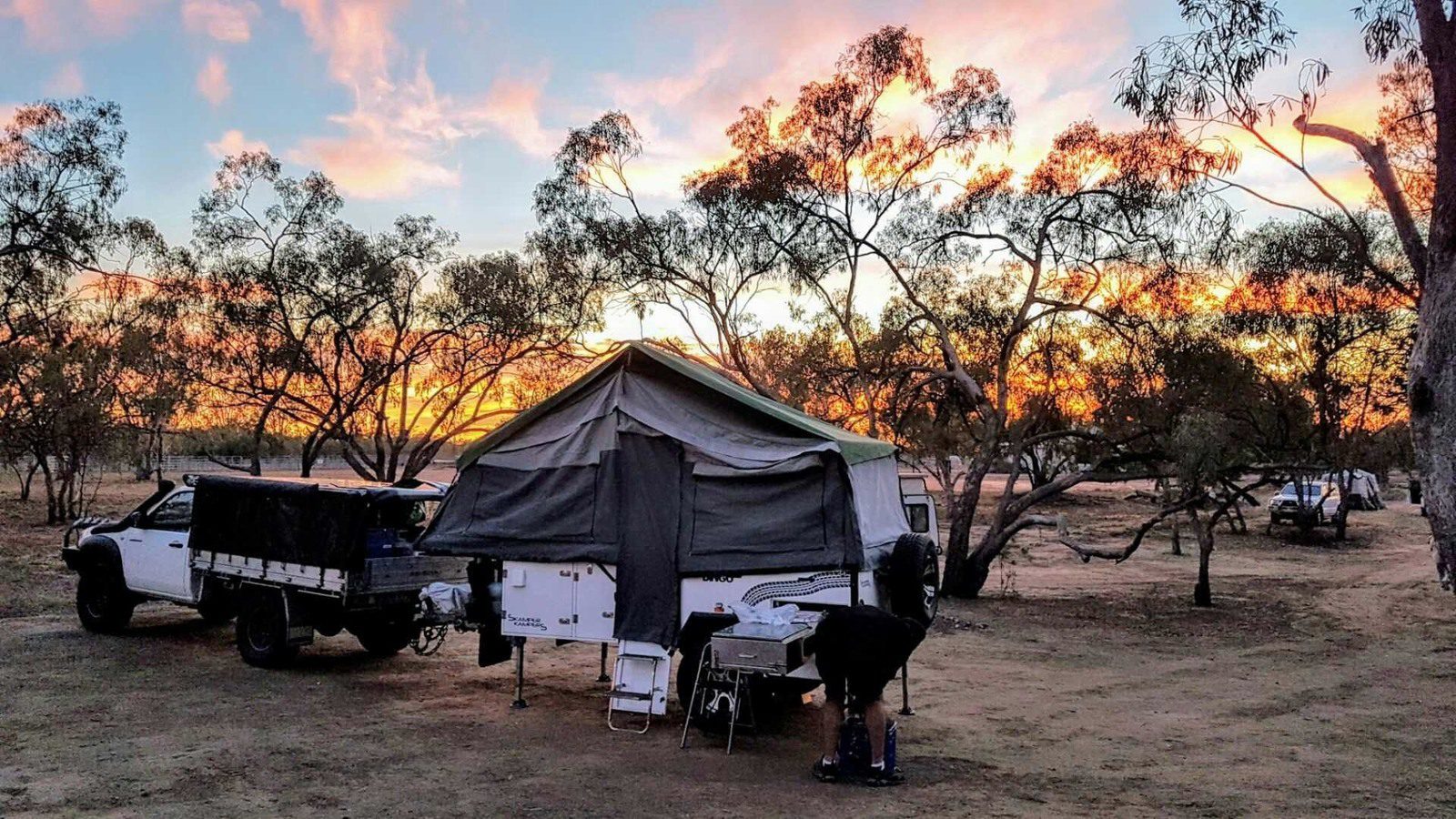 Reason 4
Storage. Where are you going keep your camper for all of those weeks every year when you are not on holidays? Is it just going to be sitting in the driveway or taking up room in a garage or are you going to pay for a carport to be built? Do you even have the room at home to keep a camper? Why not let someone else deal with all of that?
Reason 5
What happens if you decide to buy a camper, (at great cost), and then find out on your first or second holiday, that you or your partner don't really enjoy that type of holiday?
Believe me it happens. You end up having to sell the camper – and nine times out of ten you are going to lose a lot of money. By hiring a camper you avoid that scenario completely.
Reason 6
Hiring a camper gives you the flexibility to explore distant places in a shorter timeframe. For example, supposing you lived in Brisbane (or anywhere on the east coast of Australia) and you really wanted to explore the Kimberly region in the far northwest. You could either take your own camper on the road for many days before you even get to your destination, or you could spend a small fraction of the money you would save by not buying your own camper and fly to the Kimberly, hire a camper from a local provider and spend longer actually exploring this fascinating area.
Reason 7
We all like to think we will be able to continue doing what we are doing now well into the future. But unfortunately that is not always the case. Sometimes circumstances change that limit or even prevent our current activities. Family, finance, health, desires. Changes in any of these may mean that those annual holidays in the camper may be over. Had we chosen to hire over own, the impact of any such curtailment of our activities would far less noticeable.
Reason 8
What's worse than setting out on your annual holiday with your brand new camper, putting up with kids fighting in the back, whinging about how long the trip is taking and finally reaching your destination in the dark just as the rain starts? Not much really – except having to put up with all of that and then, in addition, having to 'set up' as well. If it's your camper – you have no choice. And depending on your type of camper, this 'set up' procedure can take an hour or more! However, if you decide to hire your camper instead of buying it, you can usually get the person providing the camper to set it up for you prior to your arrival. Luxury! No more arriving on site and going through that laborious process ever again – and all at a fraction of the cost of purchasing your own camper.
Reason 9
Stay current. Each year that camper you bought gets older. Now realistically that's no major drama for the first few years of ownership. However, as technology improves, as fashions change, as newer innovations are adopted, that van of yours is suddenly looking very old indeed. Hiring your camper gives you the opportunity to enjoy later model campers.
Reason 10
Depreciation. Yep, that dirty word that eats away at 'investments' such as motor cars, does the same to campers. Your $30,000 camper is going to be worth significantly less in a few short years. You are going to lose $$$ every year, year after year, for the sake of a few short weeks of enjoyment.
It just makes sense to let someone else take that financial 'hit'.
At ByronCampers we have a range of campers to suit most people. Whether it is our family sized Jayco Eagle, our brilliantly efficient Avan Aliner or our rugged Customline Camper Trailer, we can provide you with a camper that will provide you and your family with holiday memories to last a lifetime.
We can provide a complete tow to site and set up/pull down service or you can choose to tow the campers with your own vehicle (conditions apply).
Friendly and efficient service, flexible and reliable. ByronCampers is located in Mullumbimby (just 15 minutes from Byron Bay, 5 minutes from Brunswick Heads and 40 minutes from the Gold Coast).
ByronCampers has partnered with Camplify who provide our booking service, all our vehicle insurance, and for your peace of mind – road side assist! For a detailed description of our campers, to make a booking or to check availability, please check out our vans today!
Regards,
Rob and Amanda
Have a question? We can help!
We have valuable caravan experience and know what it takes to create an easy, relaxing camping experience.