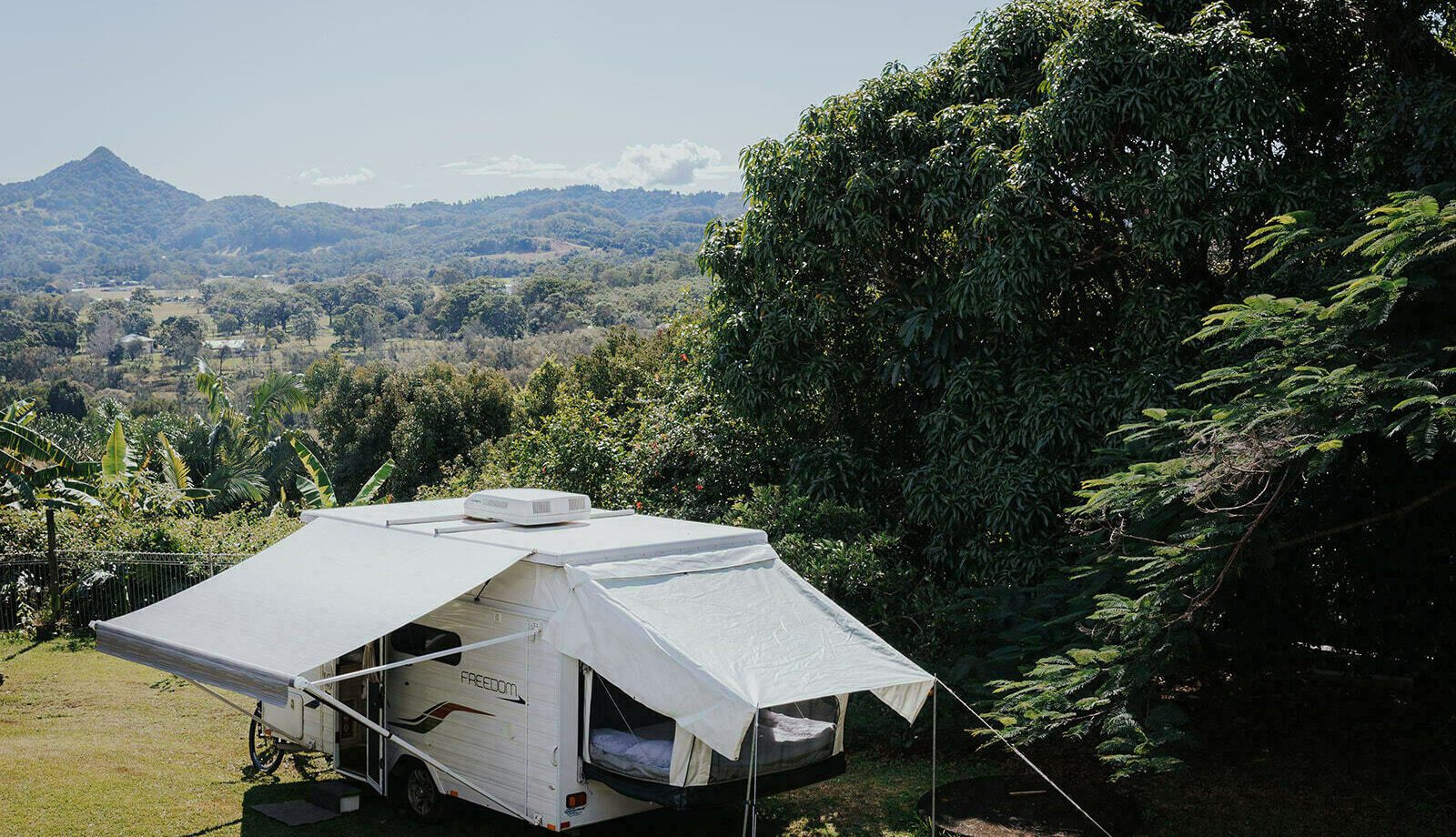 So you're thinking of an East Coast Trip in Australia? Are you wondering what the best way is to see this amazing part of the country? Let's face it there are lots of options available to anyone contemplating touring Australia, and particular undertaking an East Coast trip.
You could travel by coach. Some positives to consider with this type of East Coast trip would be – no stress (someone else is driving) and no wear and tear on your own vehicle. But there are a number of disadvantages – you can't stop where and when you want to as you are restricted to the exact destination and timetable of the coach. You are also 'stuck' in the coach with a lot of other passengers some of whom may not be all that pleasant. I'm sure you get the picture!
So, it's probably a 'no' to a coach.

How about driving your own vehicle and staying at motels or Bed and Breakfasts? That is a great option when considering your East Coast trip in Australia. Certainly, you have heaps of flexibility. If you see a nice spot you can decide to stop and take in the surroundings for an hour, a day or a week!
Of course the major disadvantage is finding accommodation. What if there is nowhere to stay in that particular location? Do you sleep in the car or move on, perhaps missing out on a great site-seeing opportunity? (Good luck rolling into Byron Bay during the holidays and trying to find accommodation without a prior booking)!
So unless you can book accommodation ahead of time, then there are potential problems. And if you book ahead you are limiting your opportunities to 'stay a little longer' in that special spot you have found during your great East Coast trip in Australia.
So maybe that's a 'no' for motels and B&Bs!
So why don't you do what thousands of other Australians do every year when they are enjoying their East Coast trip in Australia?
ByronCampers has a range of campers, Avans and Camper Trailers for hire at very reasonable rates. By hiring one of our vehicles, you'll have all the flexibility you need to fully enjoy the entire experience of touring a wonderful part of Australia. Another major benefit of using one of our vans, (as opposed to an RV), is that once you are on your campsite, you simply unhitch your vehicle and you are free to explore unencumbered in the comfort of your own car.
At ByronCampers (www.byroncampers.com.au) you will find a choice of our Jayco expanda, our Avan Aliners,  our Windsor Rapid and so much more. Whether you are a family of 5 or on your own, we have a camping option to suit.
You can hire our vans for a weekend, a week, a month or longer (ask us about our very generous long term hire rates).
All of our vans are fully insured and are equipped with everything you need to make your East Coast trip in Australia a wonderful experience. Our vans are all very easy to tow and Rob and Amanda will make sure you have all the expertise necessary to feel comfortable when heading off on your touring holiday.
So call Rob or Amanda on 0422 661621 or go to our vans page to book your East Coast trip of Australia today.
Have a question? We can help!
We have valuable caravan experience and know what it takes to create an easy, relaxing camping experience.